Consider a Ductless AC System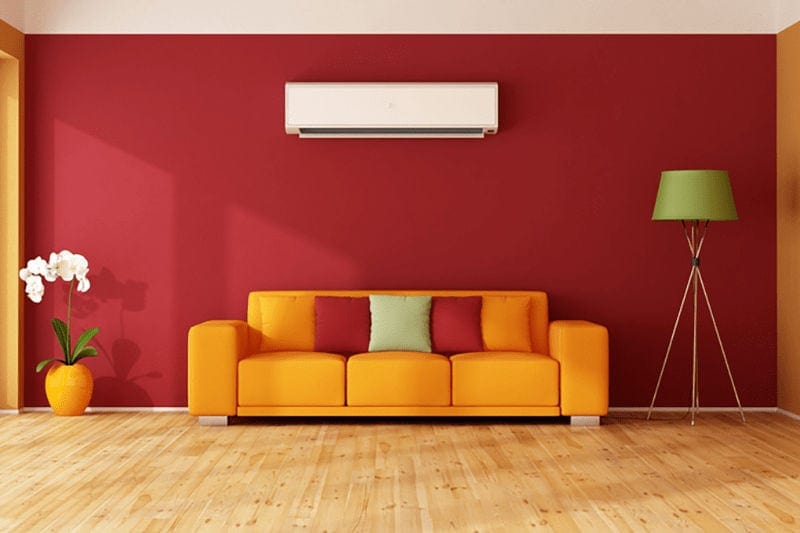 When you think of heating, ventilation, and air conditioning (HVAC) systems, you probably think of the furnace and air conditioner (AC) equipment inside, an air conditioner component outside, and a network of ducts running throughout your Mounds View home. 
Although many HVAC systems are designed that way, there are other alternatives. Our team at Arctic Mechanical wants you to be well-informed about your options, and those options include ductless air conditioning systems that can function as an air conditioner only or a heat source as well.
Different Design
Unlike conventional whole-house HVAC systems, ductless systems are much more compact and can be installed most anywhere in your home. Also referred to as a ductless mini split system or a ductless heat pump, these systems have only three main components. 
The indoor unit, which is typically installed on a room's wall or ceiling, is the air handler. The outdoor unit is the condenser. Then the third component is the small conduit connecting the indoor and outdoor components through a small, three-inch hole in your wall. The conduit houses the condensate drain, suction tubing, refrigerant tubing, and power cable.
Best Applications
There is no one-size fits all in HVAC systems. Instead, every home in Minnesota will require a specific heating and cooling solution designed for that particular space. 
Ductless air conditioners can work anywhere in your home. You could even set up a zones system for your entire home, with up to eight inside ductless units connected to only one outdoor component.
You might choose to install a ductless system in an area of your home that has no access to your current home ductwork or if you simply want separate temperature control there, such as a house addition, garage, attic, or basement or in an area which requires a different temperature than the rest of your home. For example, a home office used only during business hours or a recreation room that's active only on weekends would be a perfect application for this type of heating and cooling system. In addition, a ductless system can be a great solution for a small apartment.
Advantages
One of the biggest advantages of a ductless system is you don't lose energy while your cooled air travels through your duct system, since this system is ductless. According to the US Department of Energy (DOE), more than 30 percent of energy can be lost through air ducts. 
Ductless systems also have more efficient compressors. Conventional HVAC compressors typically turn on and off to regulate temperature as determined by your home's thermostat. Conversely, compressors in ductless systems simply slow down or speed up, saving significant energy by eliminating that on and off cycling.
Another benefit ductless systems can provide is an easy way to establish different comfort and temperature zones in your home. Bedrooms can be cooled or warmed during sleeping hours while the rest of the home is in energy-saving mode. Guest rooms can be made more comfortable when you have visitors while staying energy efficient most of the time.
In addition, ductless air conditioning systems are small and quiet. They can be very energy-efficient solutions, saving the cooling lost through an air duct system in a traditional central air conditioning system or the energy lost around a window air conditioner.
When chosen, different models can also be used for supplemental heating in the winter. In this way, it operates like a heat pump, moving heat from inside to outside in the summer and from outside to inside in the winter.
Disadvantages
Ductless air conditioning systems can be initially more expensive to purchase when compared with more conventional options. However, you will be able to recoup some of these initial costs through long-term energy savings. And the installation itself is typically less costly since the installation time for these systems is much less than a traditional HVAC system.
You should also note that filter changes and cleaning must be diligently performed in order to keep the unit operating at its best. Repairs can be more expensive if regular maintenance is ignored.
Contact Arctic Mechanical Today
To learn more about ductless air conditioning systems, contact our trained professionals at Arctic Mechanical in Mounds View, MN. Our team is anxious to share what makes and models we have available and answer any questions you may have. Call 612-741-9297 or request service online today.
Call Arctic Mechanical today and let us show you why we're the right choice for your heating and cooling needs.