Planning to Remodel? Go Ductless!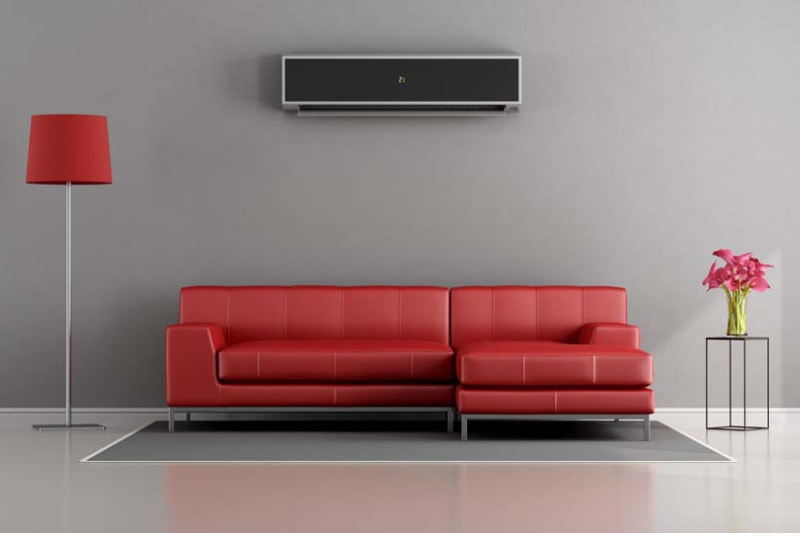 You probably already know about the advantages of ductless heating and cooling systems—and how they can significantly lower your Spring Lake Park home's carbon footprint while improving your indoor air quality (IAQ).
But did you know that going ductless is the perfect solution for many remodeling projects?
A ductless system, also known as a mini split, can add comfort to areas of your Minnesota home where ductwork cannot reach. Whether you are remodeling or adding new living space, our team at Arctic Mechanical is ready to assist.
Remodeling and Ductless Mini Splits
You want to convert an unused room into a workout space or a guest room. It could be the attic, the basement, or even the attached garage. You have plenty of space, but you will need to extend your ductwork for heating and cooling.
A mini split avoids that problem. You can supplement your central HVAC system by adding a ductless system to a specific area of your home. No tearing out walls to add air ducts. A ductless system is much easier to install.
Additional new living space in your home means more work for your HVAC equipment. Adding a ductless system can supplement your furnace and AC, giving you the coverage your home needs.
Add More Comfort to Your Older Home
Are you purchasing an older home? Many of our charming historic homes here in Spring Lake Park, Minnesota, do not have ductwork. A ductless mini split offers the perfect solution.
Doing so provides more than comfort—it can save you money: ENERGY STAR® estimates ductless mini splits use 60 percent less energy to heat and 30 percent less energy to cool than central HVAC systems.
You can trust our team at Arctic Mechanical to recommend the best ductless solution for your home or business. We've been serving customers in Minnesota with quality products from leading manufacturers.
How Does a Ductless Mini Split Work?
A mini split has two major components: an outdoor condenser and one or more indoor mounted units. A small conduit housing the condensate drain, suction tubing, refrigerant tubing, and power cable connects the two units.
You control the temperature using a remote controller, or on a mobile device app when coupled with a smart thermostat. A ductless system provides you with year-round comfort.
Want to add a zone control system? Ductless allows you to add multiple air handlers throughout your home. Doing so creates zoning since each air handler has a separate thermostat.
Advantages of Going Ductless
The best advantage comes from money saving. According to the U.S. Department of Energy (DOE), nearly half of the energy costs in the average home go toward heating and cooling. A ductless system can lower those costs significantly.
Other advantages you'll enjoy:
Less noise—these systems operate whisper quiet.
More flexibility—ductwork requires grilles or vents you cannot block with furniture. A ductless system has mounted indoor units that attach to the wall or ceiling.
Improved air quality—dust, mold, and other contaminants can infiltrate your ductwork.
Your system might even qualify for rebates and incentives! Call us today to learn more.
Call Your Ductless Experts in Minnesota
Add more comfort to your Spring Lake Park, Minnesota, home or business. Schedule a free consultation with Arctic Mechanical to learn about ductless systems and how they can save you money. Call us today at 612-741-9297 or request service online.
Call Arctic Mechanical today and let us show you why we're the right choice for your heating and cooling needs.